How it works: "Practical, easy and friendly"!

Choose the service.
Send us a cheque or do a bank transfer (IBAN: FR7610907000200602166213811)

Indicate the information requested on the Gift Voucher without forgetting your contact details to the following address :
DANOT Geneviève, 12 residence les Estivales, rue des liserons, 40660 MOLIETS or by the contact form below.
The Gift Voucher will be sent to you, ready to be given to the person of your choice.

Just contact us to specify the date on which the person wishes to participate in the activity.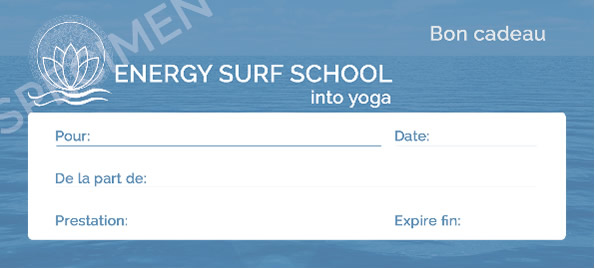 Valid only for Surf and SupYoga group lessons during the month of July and August and for individual lessons from April to June and in September and October
For Yoga and Pilates activities valid only for group lessons outside school holidays